Results (2000)
Results (2001)
Results (2002)

Welcome to our Web Site!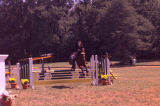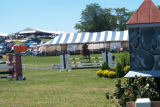 August 6th – 11th, 2002
Entries Close Monday July 15th
Horseman's Radio Weekly Legendary trainer Al Dunning begins his three part series of information on how to keep your horse flexible, John Lyons' tells us his plans for 2003 and Emily Harrington will tell you how you can get in shape for this spring with her Barn Buff Workout. Click to listen now!
~What's News~
Send us your news item!!!
Got a headline we don't?
If you start getting nervous about getting hurt you will be….If you are worringing about the danger it's time to give up.
– Jason Weaver (jockey)
You are person number
to visit our web site!
=Traders Point Horse Show is looking forward to the Celebration of our 25th year. Features for this years show are the $25,000 Russell Fortune Jr. Memorial Grand Prix along with the $50,000 Budweiser Grand Prix of Indianapolis and the Budweiser Clydesdales are with us this year. We've also have added prize money to several divisions. hope to see you in Ausgust.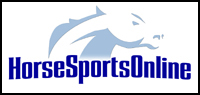 Created and Hosted by: HorseSportsOnline.com